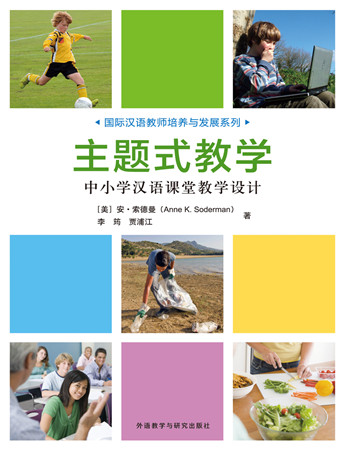 • Compiled cooperatively by famous American child-education specialist Anne K. Soderman and two Chinese teachers Li Jun and Jia Pujiang from Beijing Shunyi International School in the aim of introducing practical theme-based teaching skills to TCSL teachers.

• Providing 8 practical theme-based teaching design project and introducing teaching procedures in detail.
• For beginners in Chinese teaching and experienced Chinese teachers alike.
About the Author
Anne K. Soderman is a specialist on early childhood education at Michigan State University and a curriculum development advisor to Beijing 3E international school. She has 25 years of experiences in teaching children language cognitive ability. She plays an active role in the international education field and has made great achievements on early childhood courses, assessment and second language acquisition.Li Yun and Jia Pujiang are senior Chinese language teachers in the International School of Beijing and have rich experience in teaching Chinese to primary and middle school students. They have not only taught students at different ages, but have also trained new teachers who have just started teaching Chinese.