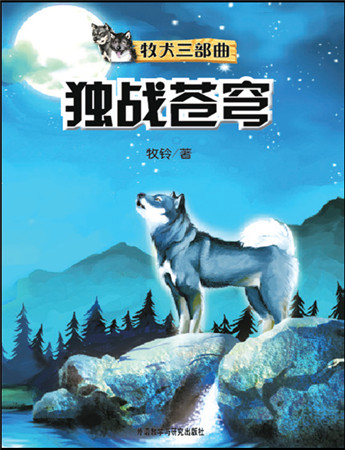 • Due to different choices in life, Huihui, a gray shepherd dog, turned out to be a detrimental threat to the pastureland, while Heitou, Huihui' s brother, became the protector there. Later, Huihui escaped to the forest. He gave up the habit of brutal killing and regained his original good nature. Being chased by humans, Heitou took refuge in the city where he met the pet dog Baiwa who later became Heitou's close friend. Later on, Baiwa died a violent death. Linda, Baiwa's young master, went into the forest to look for Huihui, but he was attacked by crowds of wolves. Huihui, Heitou and Linda were confronted with a battle of life and death against the wolves.
• A story about the relationship between human and animals.

• For children aged from 8 to 12.
About the Author
Mu Ling, honored as the "Jungle King of China", is a well-known writer of children's literature. He is good at writing thought-provoking animal stories and once won the Soong Ching -Ling Award of Children's Literature.