On April 19, 2023, Foreign Language Teaching and Research Press (FLTRP) and Springer Nature held the signing ceremony for the video book of The Uniqueness of Chinese Civilization in World History at the London Book Fair. Minister Counsellor for Education Affairs from the Chinese Embassy in the UK Ms Zhang Jin, President of FLTRP Ms Wang Fang, Vice President of Humanities Books Publishing of Springer Nature Ms Myriam Poort, Director of the Oxford International Center for Publishing, Director of the Confucius Institute at Oxford Brookes University Mr Angus Phillips attended the signing ceremony.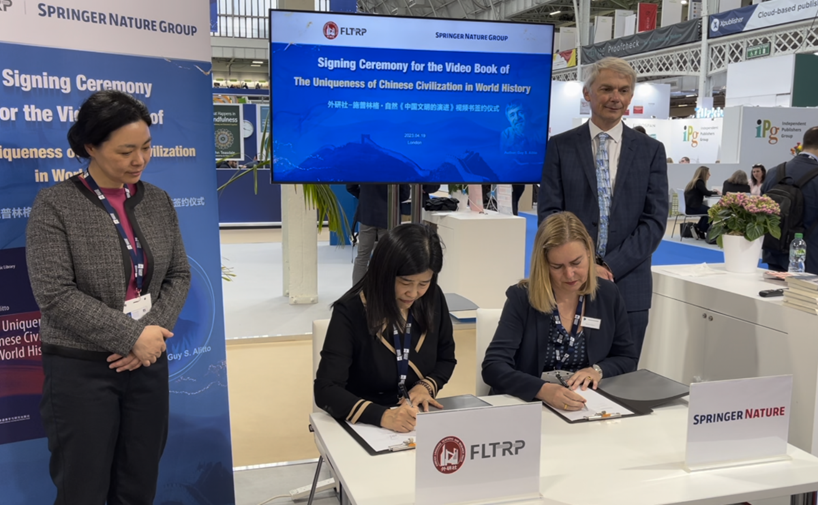 Ms Wang Fang pointed out in her speech that this cooperation between FLTRP and Springer Nature was a milestone event that had opened a new chapter of the multimedia cooperation on China-themed academic books. She hoped that both parties would continue to launch China-themed contents in more innovative ways.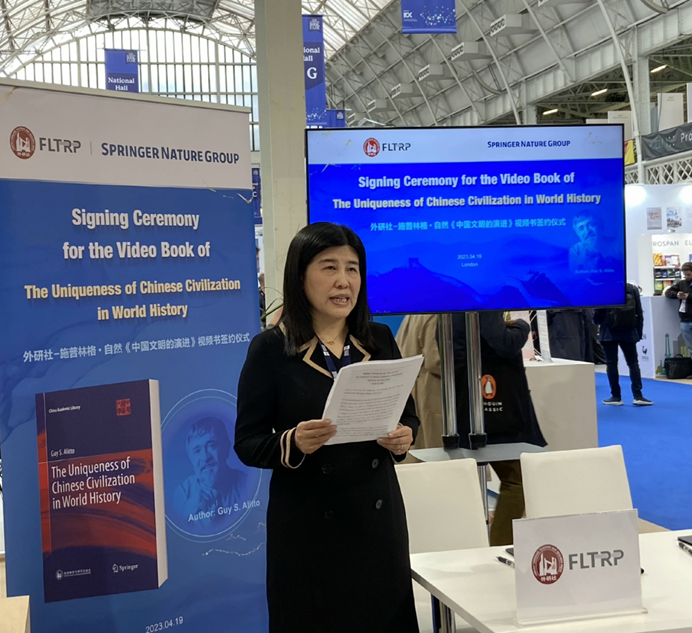 Ms Myriam Poort said in her speech that this cooperation was a pioneering initiative in the field of social sciences and humanities publishing, which would help to present scholars' ideas and concepts in a more attractive way.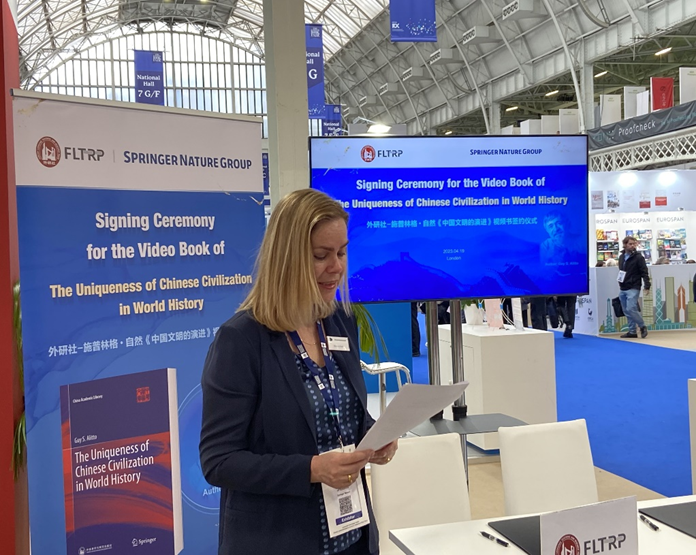 The author of The Uniqueness of Chinese Civilization in World History is Professor Guy Salvatore Alitto, arguably one of the most active and influential sinologists of our time. In this book, he comprehensively analyzes the history of Chinese civilization, revealing the cultural genes rooted in the bloodline of the Chinese nation. From the perspective of historical geography, language, and thought, he explains why Chinese civilization has lasted for thousands of years and has had far-reaching influence. The video book of this title is divided into 24 lectures, which will be edited into a series of 20-30 minutes videos and uploaded on SpringerLink of Springer Nature.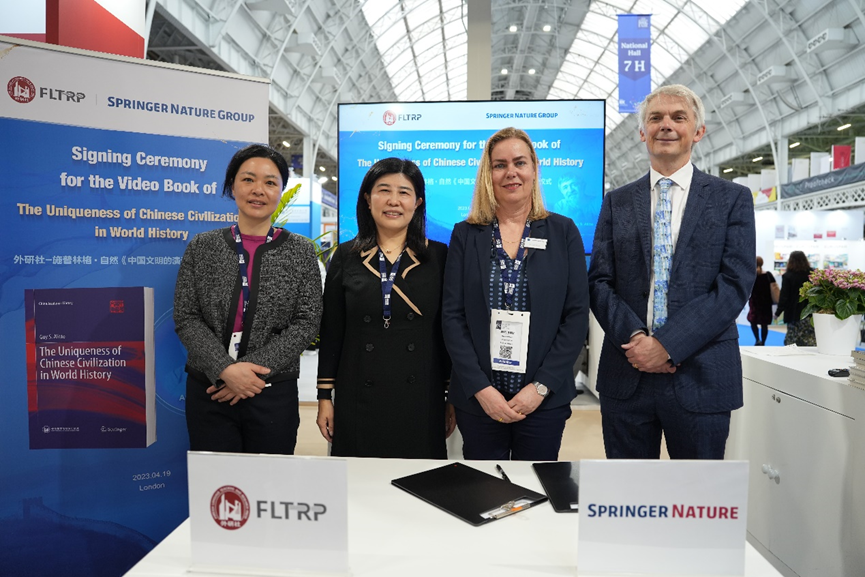 In recent years, FLTRP has "tailor-made" Chinese content into books for overseas readers, striving to create high-quality products with Chinese characteristics to make China stories easily accepted and understood by the international communities. In 2012, FLTRP and Springer Nature jointly launched the "China Academic Library" (English series) project which has become a landmark event of Chinese academic classics "going global". The Uniqueness of Chinese Civilization in World History is the first work in this project to be published in three formats: print book, e-book, and video book.