On May 22, 2023, at the Abu Dhabi International Book Fair, FLTRP and Digital Future signed an licensing agreement for "Hand in Hand" and "You are Great" series of Chinese textbooks. Mr. Ding Hao, member of the Party Committee and Vice President of Beijing Foreign Studies University (BFSU), attended the signing ceremony and delivered a speech.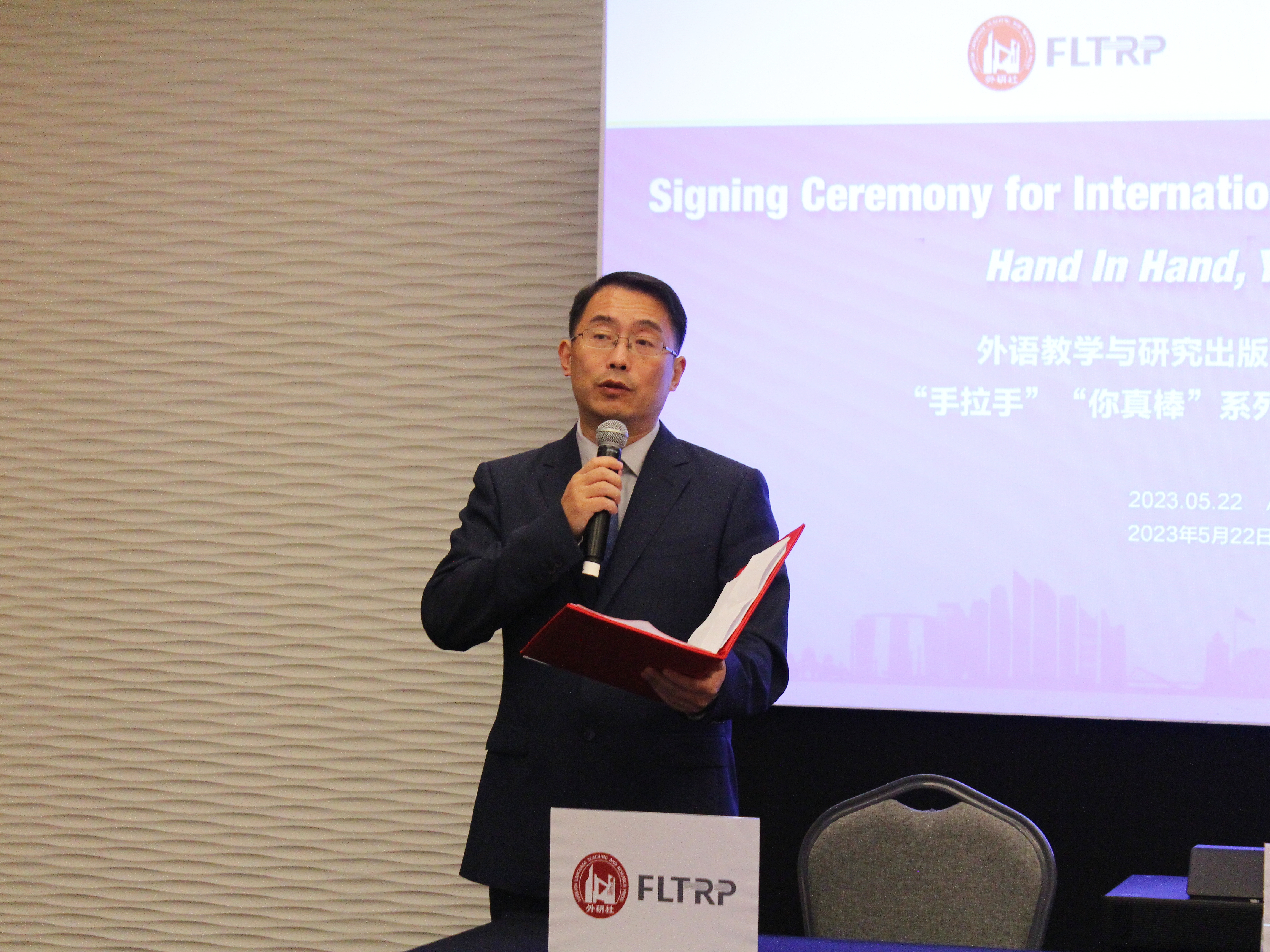 In his speech, Mr. Ding Hao highlighted that Beijing Foreign Studies University is a strong hold for research on Arabic language and culture and FLTRP, the subsidiary publishing house of BFSU, has extensive resources and experience in foreign language and international Chinese education publishing. In recent years, both BFSU and FLTRP have actively responded to the Belt and Road Initiative, paying attention to the actual needs of Arabic-speaking regions and continuously developing various types of teaching resources. The series of international Chinese textbooks, "Hand in Hand" and "You are Great" are believed to become a window for children in Arab countries to learn about China and will help promote the high-quality development of Chinese education in Arab countries. FLTRP and Digital Future are expected to deepen their publishing cooperation in the field of Chinese-Arabic language education for serving the cultural exchange needs of both sides.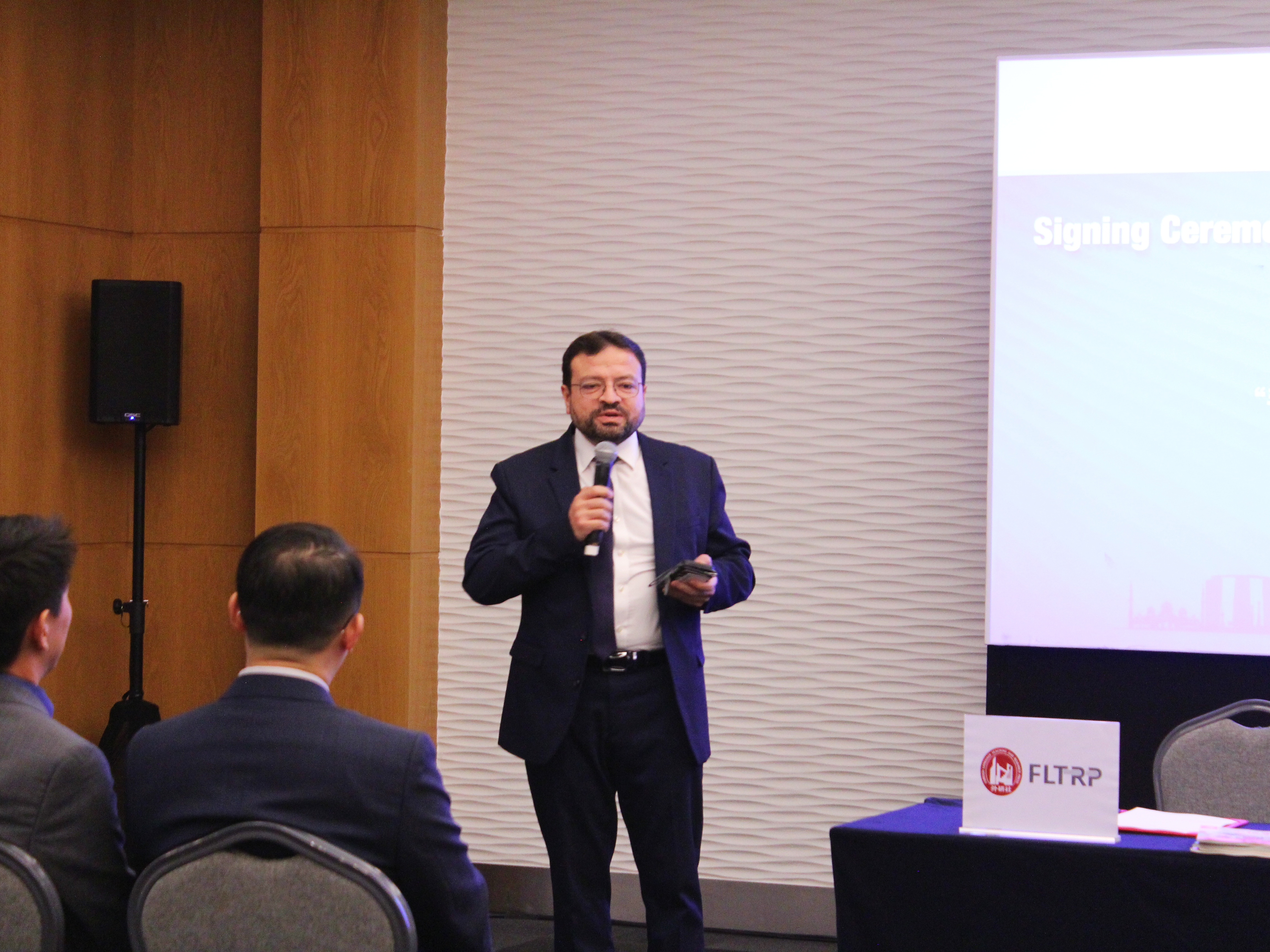 Mohamad Khatib, CEO of Digital Future, stated in his speech that his organization specializes in language education publishing and digital development, which highly compatible with FLTRP's business. The introduction of "Hand in Hand" and "You are Great" into the Arab region will fill the gap in the market for basic Chinese language education in Arab countries. It is expected that the textbooks will further promote the popularity and dissemination of Chinese education in the Arab world.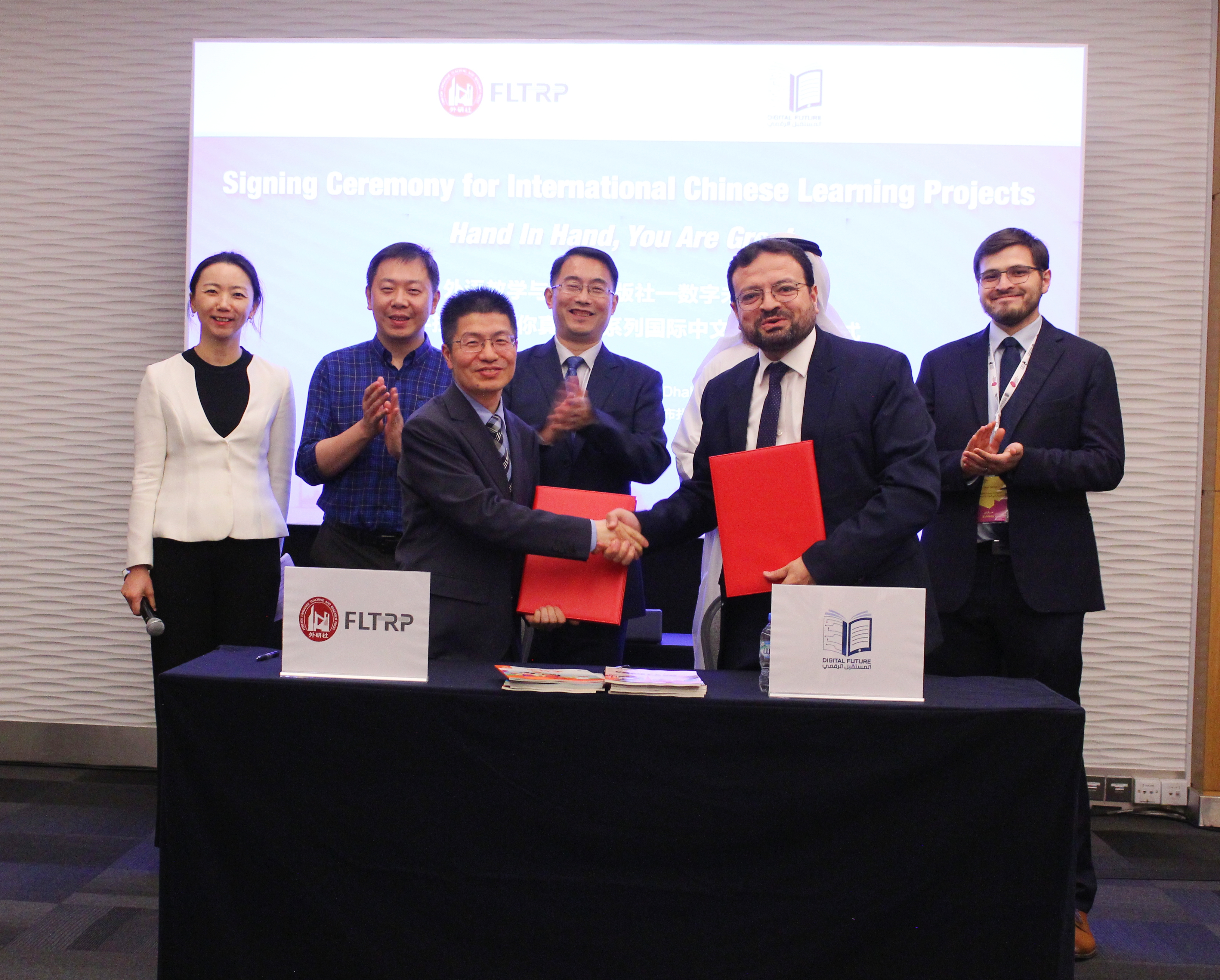 Later on, witnessed by Chinese and foreign guests Vice President of FLTRP Wang Yong and CEO of Digital Future Mohammad Khatib signed the agreement.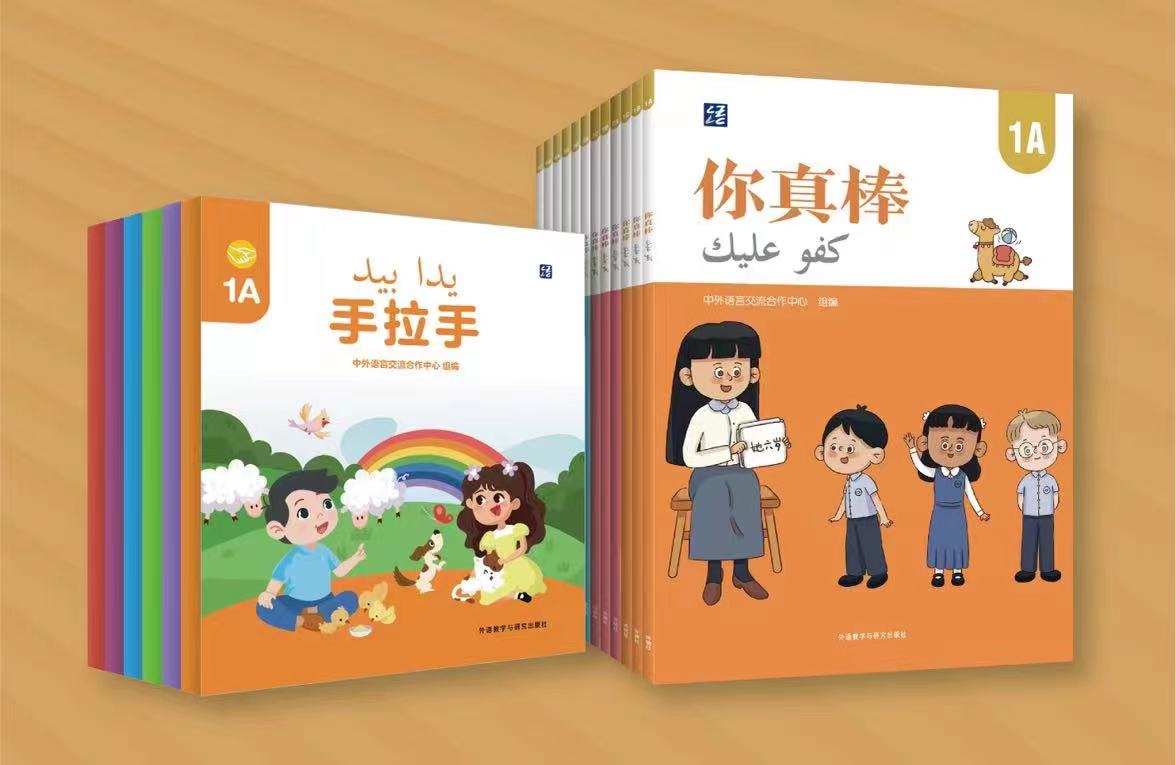 "Hand in Hand" and "You are Great" series are pre-school and elementary level Chinese learning resources developed by FLTRP based on the needs of Arab children. They are designed to cater to the religious traditions, customs, and social situations of Arab countries while following the principles of foreign language teaching and interdisciplinary education in basic education stages. The textbooks will be localized and published by Digital Future according to local circumstances, and will then be distributed in multiple Arab countries, such as the United Arab Emirates, Lebanon, and Saudi Arabia, for promotion and use in schools and training institutions. This collaboration between FLTRP and Digital Future is a significant milestone in promoting Chinese education and cultural exchange between China and the Arab world.